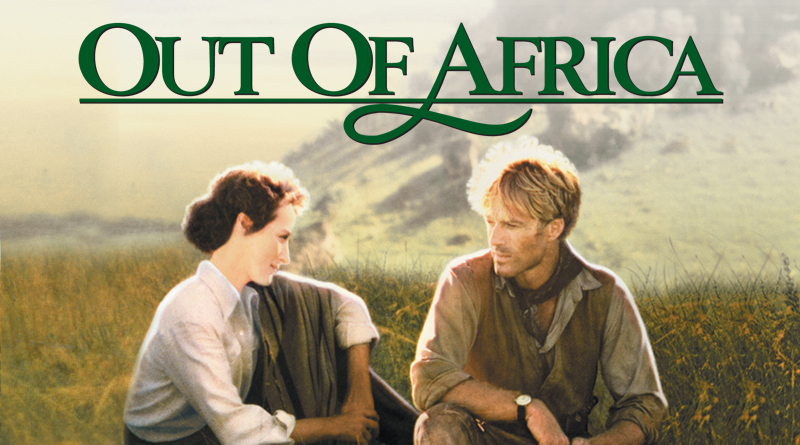 When you think of Africa, I'm sure your first thought is of the poor white people who struggled to eke out a living on a massive plantation during the colonial era.  If they're really good white people, they might condescend to allow their African tribal neighbors to work on their land, even if, say, they have an infection on their leg. That's just the kind of wonderful white people they are.
I now feel confident in my ability to categorize Oscar films into particular genres, and this one falls decidedly in the "white savior does something nice for a non-white person and now they're a goddamn hero" camp.  It's the only way minorities tend to feature in films, as objects of white characters' narrative arcs.  I've heard this, and read criticism of it, and maybe even occasionally thought about it myself when watching films in moments of greater cultural consciousness.  But I suppose it's a more striking lesson when you finally see it yourself.
The movie is based on the writing of Isak Denison, whom I've never read and didn't know anything about prior to watching the film.  Her memoir of the same name described her experience trying to run a coffee farm in Kenya in the era of World War I.  Since reviewing accounts is pretty boring, most of the story actually focuses on her budding romance with the ruggedly handsome big-game hunter Denys Finch Hatton, who sounds like the poshest Brit in Buckingham Palace but is actually the basic equivalent of Crocodile Dundee.  You'll be surprised to realize that Crocodile Dundee does not make the best of boyfriends, especially when he'd rather spend his time wandering around the wilderness instead of with his ladyfriend.  At least, as long as he can store his crap in her house rent-free.
Like most three-hour films, my attention flagged somewhere in the middle, which turned out to be just the point when something interesting happened with the plot.  The last thing I remember, the lovebirds were flying around in Finch Hatton's aeroplane, which he picked up somewhere.  Then all of a sudden Isak was moving out because her farm failed.  Oh, and somewhere in the middle she opened up a school for the local tribe's children – not the worst idea in the world if the curriculum were not based only on what she deemed fitting for the kids to learn.  Crocodile Finch Hatton thought so, anyway.
This is one of a handful of Best Pictures that holds a "rotten" rating on Rotten Tomatoes, and the most recent film with that honor.  It makes sense.  Though I would certainly rate quite a few highly-regarded movies on the list as rotten, Out of Africa is fairly egregious in the same traits that other movies pull off better.  The scale is epic, but its story doesn't support the length.  It's sort of a romance, but you don't need three hours to tell a love story.  Though the lead actors (Meryl Streep and Robert Redford, who even I recognize as among the best) are skilled, their characters don't have much of a spark.
Bottom line:  it's not the worst thing in the world to get out of Africa.
Theme:  Rotten
First Time Watching?  Yes
Final Verdict:  Not owners, just passing through.